Millicent is a prosperous and vibrant community located in the heart of the Limestone Coast region and is an ideal base for your next holiday where you can enjoy scenic pine forest drives, beautiful rugged coastlines and clean sandy beaches with 4WD access for fishing and beach driving. The town is the gateway to some of the regions most unique attractions, Canunda National Park, one of the largest coastal parks in South Australia, is only minutes away, as are the Tantanoola Caves, often hailed as the prettiest caves in Australia. Millicent also acts as a gateway to the Southern Ports, which include Southend and Beachport. The Lake Bonney and Canunda Wind Farm comprise the largest wind farm development in the Southern Hemisphere.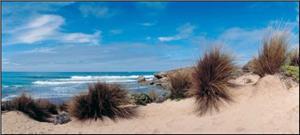 Canunda National Park - 13km West of Millicent
South Australia's second largest coastal park stretches from Southend to Carpenter Rocks along South Australia's Limestone Coast. This 2WD and 4WD park comprises approximately 9,300 hectares. The northern section of this park is charactised by limestone cliffs, sea stacks, offshore reefs and low dense scrub. The southern section is dominated by huge mobile sand dunes and stretches of beaches which are backed by low fore dunes. The park allows for recreational activities such as bushwalking (Walking Trail brochures available), fishing, surfing, bird watching and the ultimate 4WD experience. The park is some 40km in length and is sandwiched between the sea and Lake Bonney. There are three entry points to the park, Southend, via Millicent and Carpenter Rocks.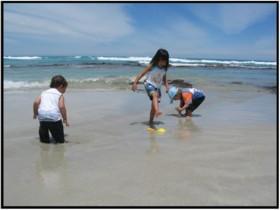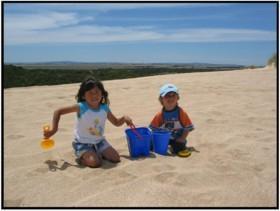 Fun at Canunda National Park
NEXT
Please click HERE to return to the top of this page